Behind the scenes, and ahead of the curve.
Changing the future of live television requires lots of great talent.
We're building something great. To ship the greatest possible product and provide the most interesting content to our community we need the very best people working behind the scenes to make it all happen.
see all available roles ›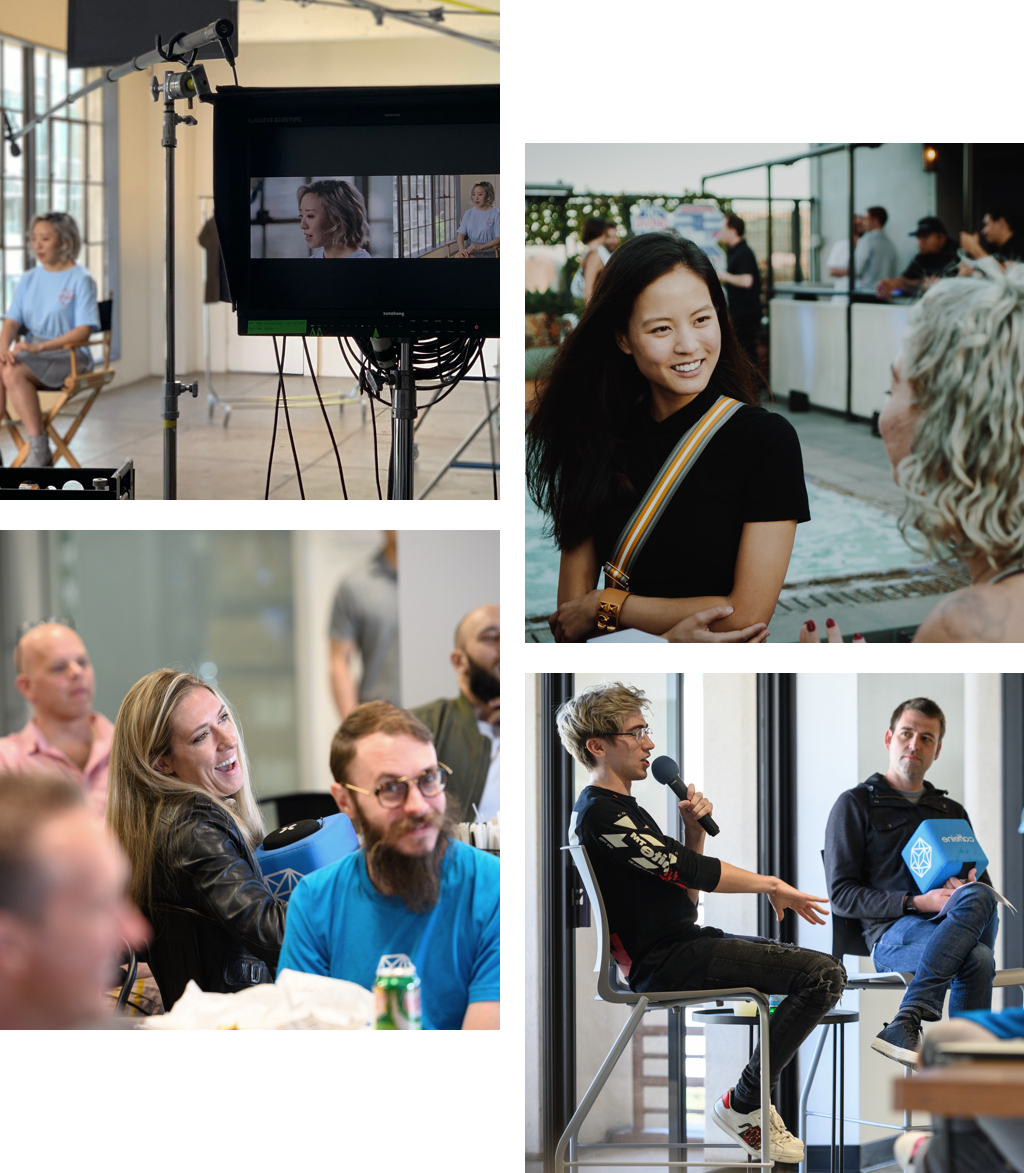 We ship greatness.
Together, we have fun, we take risks, and celebrate our successes along the way. Together, we'll bring each other along with us on this journey to build the leading product and community for live broadcasting. Together, We Ship Greatness.
We delight our community.
We are in service to the users of Caffeine. We make it fun, entertaining, engaging, and rewarding. It's a place where they come to hang with friends, discover great content, and expect high quality.
We work with intention and build the best.
We are purposeful about how we spend our time and resources.
We work on the most important things.
Simplicity wins over complexity -- so we can focus and execute.
We take ownership and responsibility seriously.
We own our commitments in a clear and transparent way. We commit to ourselves and our teams and make decisions thoughtfully. Always remembering that we're a part of Caffeine and have a broader responsibility to the company and our community.
We are resilient and act with determination.
We are tenacious in the face of adversity; knowing that aiming stubbornness at a challenge, while holding on to our humility, will result in a great outcome. We set audacious goals; celebrating wins along the way and weathering the challenging moments with optimism.
Our vision for the future of live television.
watch now ▸
Bring your expertise.
---