CONNECTING SPORTS LEAGUES WITH MILLIONS OF FANS.
Caffeine connects competitive leagues with millions of fans watching across the Caffeine Network. With multiple ways to watch, and the ability to react in the moment, your fans can experience your events from anywhere like never before.
Get Started
Sports Partners
GET SEEN WITH CAFFEINE.
Sports Partners get top tier distribution and lifecycle marketing levers to ensure viewership like nowhere else. With the ability to create interactive content and monetize it on Caffeine, together we can bring your league to the next level.
Partner Benefits >
Apply Now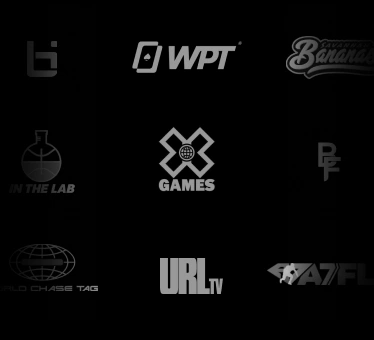 DISTRIBUTION PARTNERS
LIVE SPORTS ACTION on YOUR SITE.
Bring the excitement of top competitive leagues to your website with our player. Embed partners get curated content selected by our tastemakers, like sports highlights, replays and live matches. Monetized through advertisements, you can share in the revenue or bring your own ads as well.
LEARN MORE